David G. Buerger, MD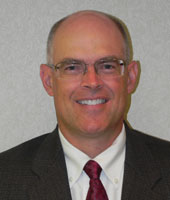 David G. Buerger, MD was born and raised in Pittsburgh and returned home to practice Ophthalmic plastic surgery in the community. He graduated from Churchill High School in 1983 before attending Allegheny College in Meadville, PA. At Allegheny, Dr. Buerger graduated Phi Beta Kappa, Summa Cum Laude and was valedictorian of his class. He subsequently went to Washington University School of Medicine, St. Louis, MO where he served as Class President for four years.

Dr. Buerger returned to Pittsburgh for an internship at Mercy Hospital before being selected to attend Wills Eye Hospital (ranked 3rd best Eye Hospital in the country by US News and World Report) in Philadelphia, PA for his ophthalmology residency. Following his year as Chief Resident at Wills, he completed a fellowship in Ophthalmic Plastic and Reconstructive Surgery with Joseph Flanagan, MD, Chief of Oculoplastic Surgery at Wills Eye Hospital.

In 1996, Dr. Buerger returned home again to Pittsburgh to care for patients as a physician and surgeon in Pittsburgh Oculoplastic Associates. Through the University of Pittsburgh, he serves as a Clinical Instructor of Ophthalmology and Oculoplastic Surgery. He is a Fellow of the American Society of Ophthalmic Plastic and Reconstructive Surgery and the American Academy of Ophthalmology and is a Diplomate of the American Board of Ophthalmology. Dr. Buerger has published work in leading ophthalmic textbooks and journals. He is dedicated to providing the best treatment for disorders of the eyelids, tear ducts and orbit.

Dr. Buerger resides in the North Hills of Pittsburgh with his wife, Sonya, and four children.