Daniel E. Buerger, MD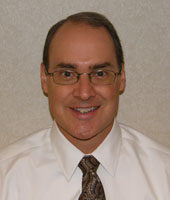 Daniel Buerger, MD was born and raised in Pittsburgh, and graduated from Churchill High School in 1985. He then attended Duke University, in Durham, NC, where he served as captain of the varsity swim team and graduated Phi Beta Kappa and Magna Cum Laude in 1989.

Dr. Buerger's medical training included earning Alpha Omega Alpha honors at Washington University School of Medicine, St. Louis, MO. He then did his medical internship at Mercy Hospital in Pittsburgh, residency in ophthalmology at the prestigious Wills Eye Hospital in Philadelphia, and fellowship in ophthalmic plastic and reconstructive surgery at Massachusetts Eye and Ear Infirmary and New England Eye Center in Boston.

At the University of Pittsburgh he serves as a Clinical Instructor of Ophthalmology and Ophthalmic Plastic Surgery. He is board certified by the American Board of Ophthalmology. He is a fellow of the American Academy of Ophthalmology and the American Society of Ophthalmic Plastic and Reconstructive Surgery. Dr. Buerger has published numerous chapters in Oculoplastic surgery textbooks.

Dr. Buerger, his wife Laura, and their three children reside in the South Hills.